Big Ben
Manufacturer
YoYoJam
Release date
2000s
Shape
Butterfly
Color
Various
Weight
68 grams
Dimensions
Diameter: 64mm
Width: 43mm
Material
Plastic
Bearing size
Size C YYJ Large
Response system
YoYoJam O-rings
The Big Ben, released as a signature series model of Ben Conde, was one of YoYoJam's first 4A yo-yos. It was popular with many 4A players due to its oversized body, which made it very easy to land tricks. Soon after its release, YoYoJam created its successor model, the Bigger Ben. Surprisingly (and ironically), the Big Ben is actually larger in size than the Bigger Ben.
Many professional-level players, such as John Narum, Jeff Coons, and Tsubasa Onishi, had used this yo-yo to win at the competitions. There were also several examples of the Big Ben that were hand-painted by John Higby, as well.
Photos
Videos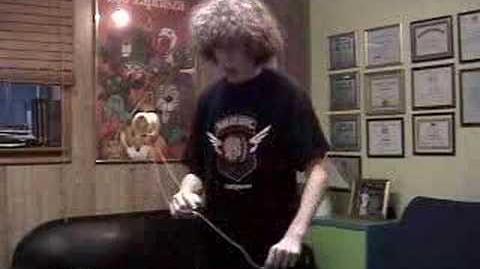 External Link
Ad blocker interference detected!
Wikia is a free-to-use site that makes money from advertising. We have a modified experience for viewers using ad blockers

Wikia is not accessible if you've made further modifications. Remove the custom ad blocker rule(s) and the page will load as expected.