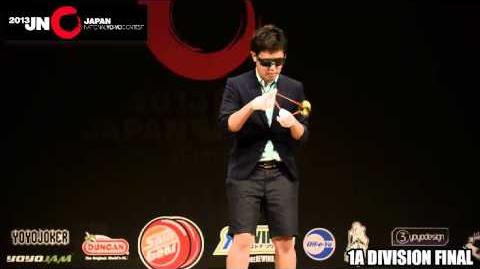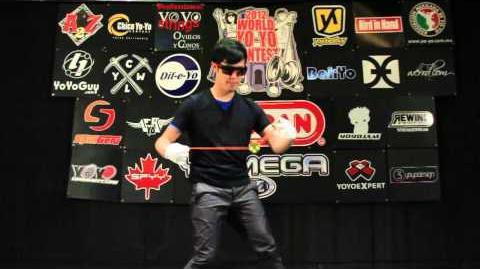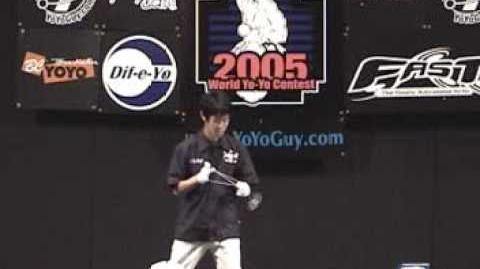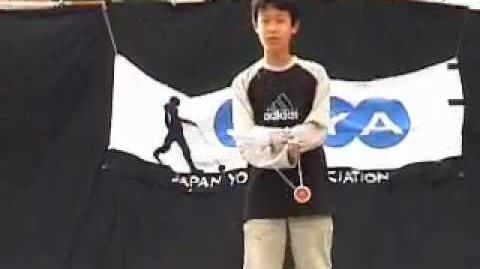 Hiroyuki Suzuki A.K.A. "Mickey" is a Japanese yo-yo player who held the title of World Champion in the 1A division for longer than any other player. His style is fast-paced and visually impressive (as opposed to overtly complex string tricks). He was a longtime member of Team YoYoJam before leaving the team in order to start sOMEThING. Back during the 1990s yo-yo boom, he was also a member of THP Japan. Hiroyuki is also known for performing with sunglasses, uniquely stylized costumes, and has a very refined fashion sense. He is considered by many to be "the Kanye West of yo-yoing," in part because he is the only person to ever compete while wearing shutter shades.  
Though his main style of play is 1A, he is proficient in all five yo-yoing styles. His favorite signature yo-yo was the YoYoJam PHENOM.
Mickey had eight YoYoJam signature series yo-yos while he was a member of Team YoYoJam. Mickey left the team in order to start his own yo-yo brand, known as sOMEThING by YoYoAddict, which specializes in high-end competition throws. The "s" and "h" are stylized as lowercase letters for Suzuki's initials.
sOMEThING has designed six yo-yos so far. Five 1A yo-yos, and one offstring model. These five go under the names SUPERFLY, ANGLE, ANGLAM, ANGLE XS, and FIRMY, and the offstring yo-yo is called the Jet-Set. The SUPERFLY was the first yo-yo they made.
Signature Yo-yos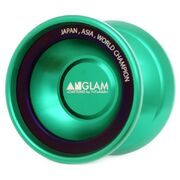 sOMEThing Anglam
sOMEThING Anglam 2
Achievments
2015
2014
2013
2012
2011
2010
2009
2008
2007
2006
2005
2004
2003
2002
UTYJ Nagoya Regional - 1A Division - 1st Place
UTYJ National - 1A Division - 3rd Place
World Yo-Yo Contest - 1A Division - 2nd Place
2001
World Yo-Yo Contest - 1A Division - 9th Place
Personal Homepage