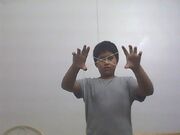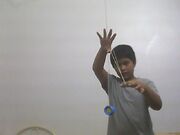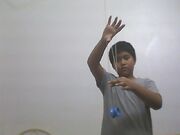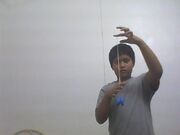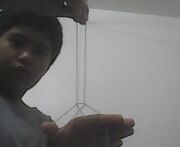 Eiffel Tower

---

Trick also known as
Tokyo Tower
Type of Trick
Picture
Invented by
Classic
Difficulty
Videos

YouTube
Begin2Spin
MasterMagic
Other
The Eiffel Tower yo-yo trick is one of the most well-known tricks by non-yoyoers. It involves manipulating the string to form the famous tower.
Instructions
1. The Eiffel Tower trick starts off with hard sleeper.
2. Then you want to pull a loop of string between your thumb and yo-finger. The size of the tower will depend on how much string you pull through you fingers.
After, you want to twist that loop of string and pull the extra string hanging down through that loop.
4.put yourhands down with string around your hands.
5.Catch the string.
6.While holding the string put your hands up releasing the loop around your hands making like Y shape.
7.Rotate it.
8.Done.
External Link
Ad blocker interference detected!
Wikia is a free-to-use site that makes money from advertising. We have a modified experience for viewers using ad blockers

Wikia is not accessible if you've made further modifications. Remove the custom ad blocker rule(s) and the page will load as expected.