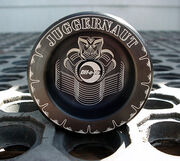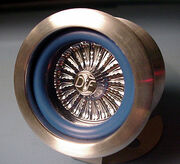 [Yo-Yo], owned by Frank Difeo, creates beautiful aluminum yo-yos. Dif-e-Yo is also the inventor of the 'concave' bearing, which has now evolved into the widely used KonKave (KK) bearing. Franks uses a mill to manufacture his yo-yos, unlike almost everyone esle in the industry, who use a lathe. The use of a mill allows Frank to machine interesting and unique designs into the hub area of his creations.
Yo-yos Produced
Parts
External Link
Ad blocker interference detected!
Wikia is a free-to-use site that makes money from advertising. We have a modified experience for viewers using ad blockers

Wikia is not accessible if you've made further modifications. Remove the custom ad blocker rule(s) and the page will load as expected.