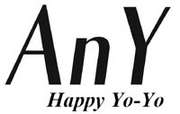 AnY is a manufacturer formed by a group of Korean and Taiwanese yo-yoers in 2005. Specializing in low-volume, high-end metal yo-yos manufactured in South Korea, AnY's wares quickly become collector's items due to the high price, limited numbers and general availability.
Most of the AnY range can only be sold in the United States with express permission from YoYoJam, since the first models (the QuickSilver and MiRoC) all utilized a variation on the patented o-ring response system, the O-Pad. With permission from YoYoJam, the MiRoC became the first AnY yo-yo sold in the United States, with a very limited quantity available, exclusively distributed at Yoyonation.
Yo-yos Produced
External Links
Ad blocker interference detected!
Wikia is a free-to-use site that makes money from advertising. We have a modified experience for viewers using ad blockers

Wikia is not accessible if you've made further modifications. Remove the custom ad blocker rule(s) and the page will load as expected.